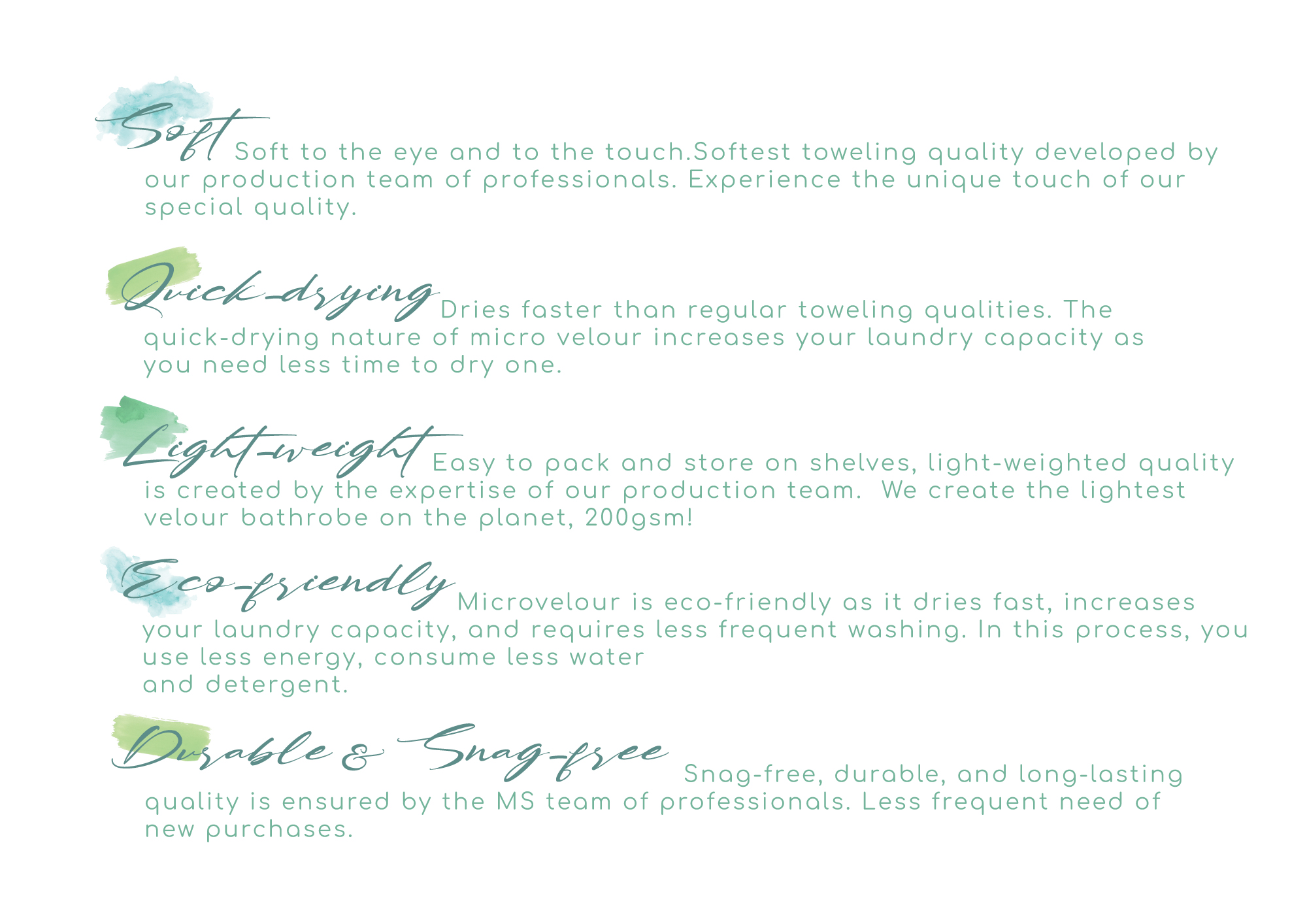 "the lightest velour bathrobe on the planet"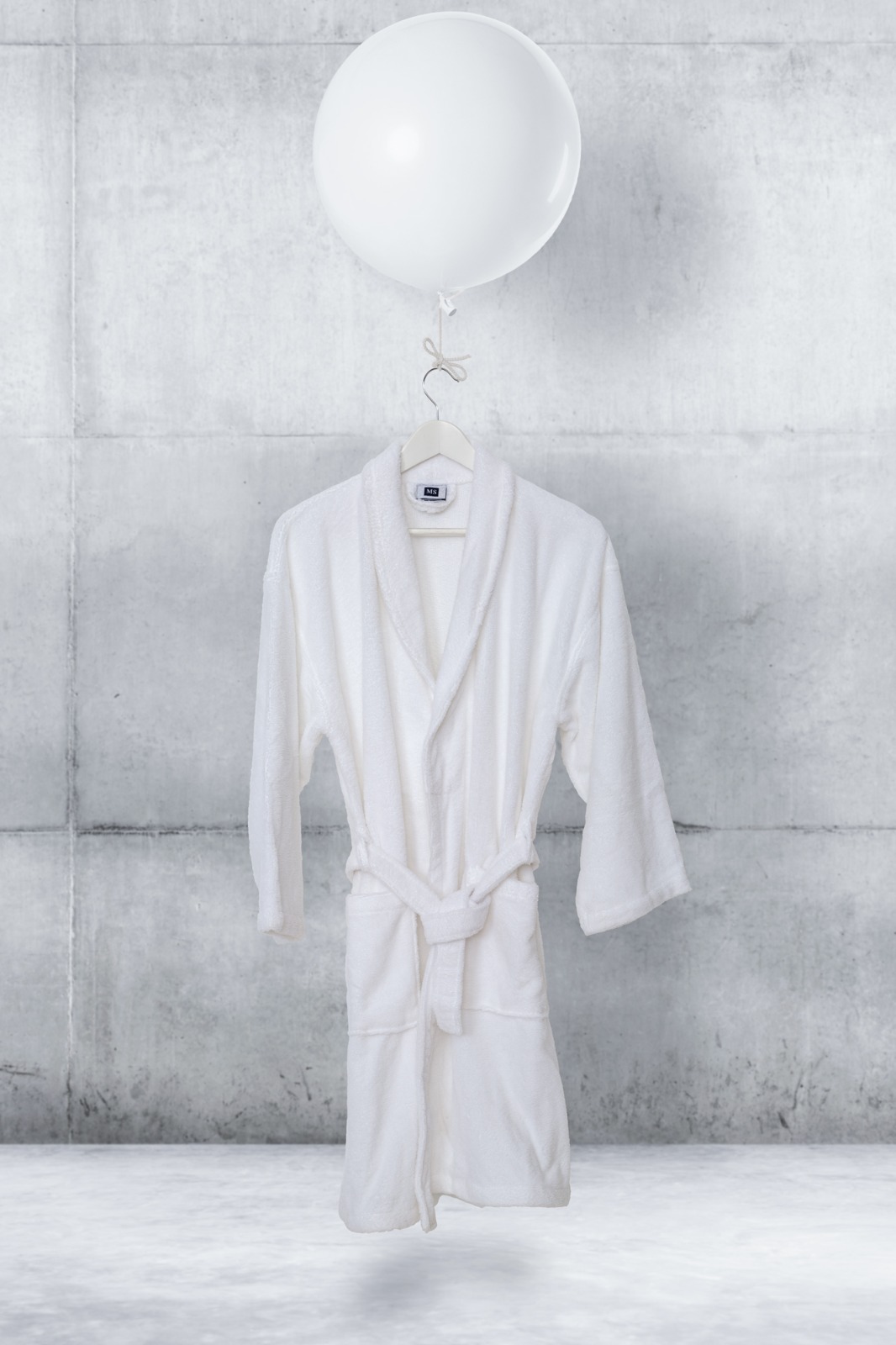 Heaven in a bathrobe. True quality comes in an ultra-soft, lightweight fabric skillfully knitted into a plush bathrobe. With fine, quick-drying fibers, you can wrap yourself day and night, and easily pack it for your next vacation!
We design and produce all of our products according to your specific size and detail requirements.